Lepidium draba ssp chalepense Hoary Cress C DD I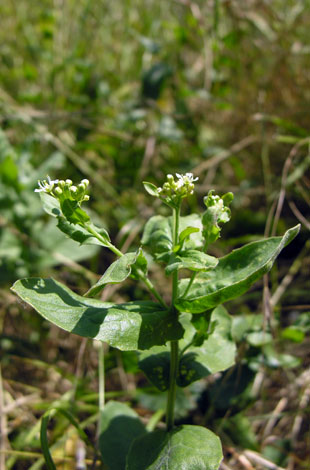 This introduction from South West Asia is quite similar to the much commoner ssp draba but the leaves are broader, lighter green with unridged fruit. Also these plants were just coming into flower when ssp draba has been over for a week or two.
Although there are one or two outposts in Scotland and the North most records for this sub species are in southern England.
Mudchute Park, Isle of Dogs, London 1st July 2006
Added on 3rd July 2006, updated 26th June 2010