Leptospermum erubescens Roadside Teatree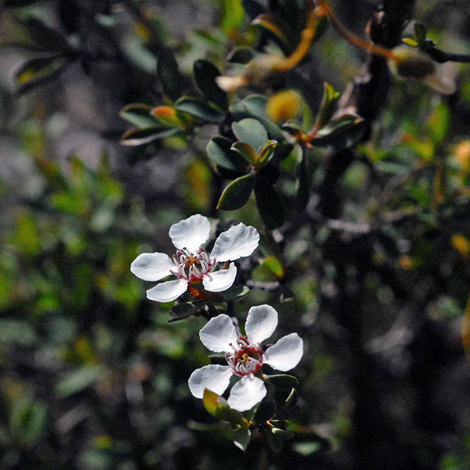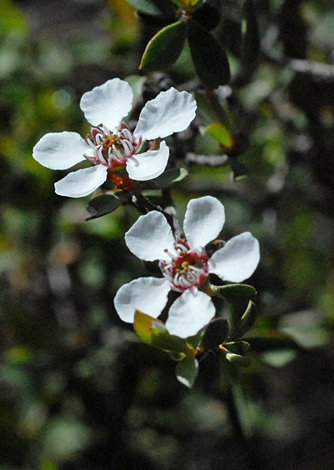 There a quite a few species of Teatree growing in Western Australia all looking rather similar (to the uninitiated) often with pink or white flowers. So fortunately this one was identified by our expert guides. Normally covered in blossom, a few Leptospermum species can be cultivated for gardens.
L. erubescens is fairly common throughout south west Australia.
W.A. Wild Flower Society tour, Wheatbelt, Mercer Rd, 12th September 2007
Added on 28th November 2010