Linnaea borealis Twinflower RR DD N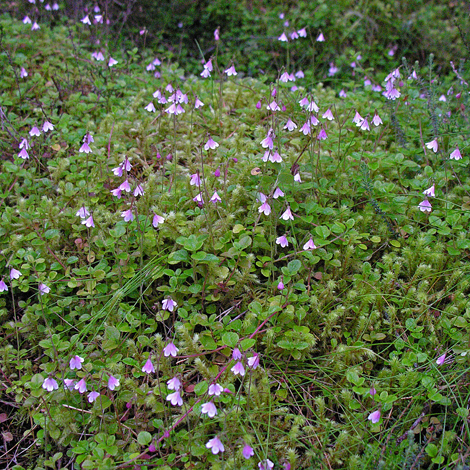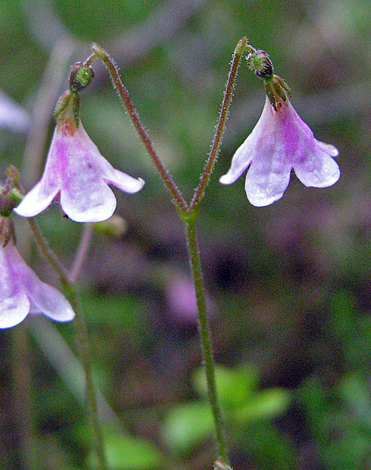 There is one large patch Linnaea borealis which I know about in these Pine woods where is is found together with Moneses uniflora (One-flowered Wintergreen) and Goodyera repens (Creeping Lady's Tresses). Before this visit I'd seen plenty of the Moneses and Goodyera but never been to Golspie for the short flowering period of Linnaea. It is a gorgeous plant and here grows on several small hummocks each covered in flowers.
It has been reported that this plant is not reproducing itself through seed here in the UK but this one certainly to me seems bigger than when I first saw it 20 years ago.
Linnaea borealis is a circumpolar plant growing in Scandinavia and Alaska as well as mainland north America and the Alps in Europe. In the British Isles there is a little Linnaea borealis in Northern England, none in Ireland and Wales with the main population concentrated in Northern Scotland between Inverness and Aberdeen.
Balblair Woods, Near Golspie, Scotland 20th June 2006
Added on 22nd June 2006, updated 30th November 2010, updated 17th June 2014