Lobelia erinus Garden Lobelia C DD I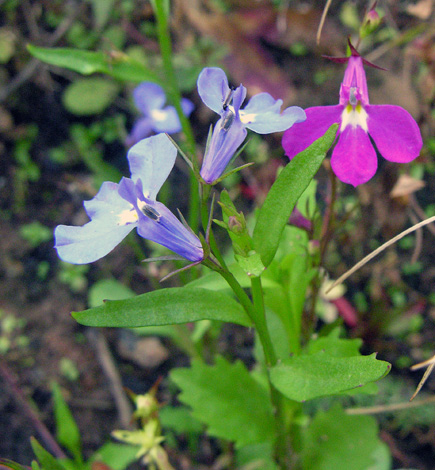 This is another of many popular garden annuals which now survive our increasingly mild winters in the UK. This one is becoming a weed of my paths and rockeries appearing each year many years after the original plants flowered.
It has good distribution throughout England and even in Scotland where you would imagine it might struggle to survive, it is found in goodish numbers around the Inverness area. There isn't much in Ireland but its probably only a matter of time.
Waste tip, Frodsham 17th October 2006
Added on 11th January 2007, updated 1st December 2010