Lobularia maritima Sweet Alison DD I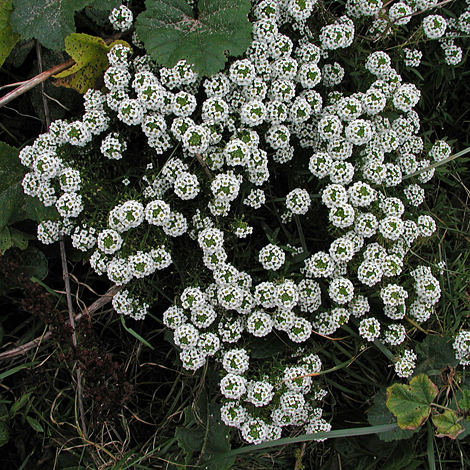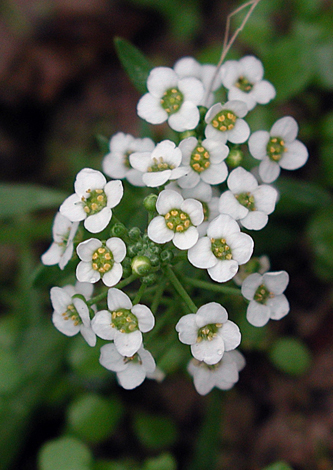 This is a very common garden plant used for edging borders typically with blue lobelia. Over the last thirty years in particular this Southern European introduction has escaped into the countryside and is comfortably naturalised at many seaside sites where it spreads in large mats. The flower heads are usually spherical made up of many tiny crucifer florets. When in full flower you can hardly see the leaves at all.
L. maritima has escaped successfully throughout England and is common in the southeast. It is found but far less common in Scotland and Ireland and mostly found near the coast in Wales.
Red Rocks, Wirral 29th September 2004
Added on December 3rd 2004, updated 1st December 2010