Macrozamia riedlei Zamia Palm Endemic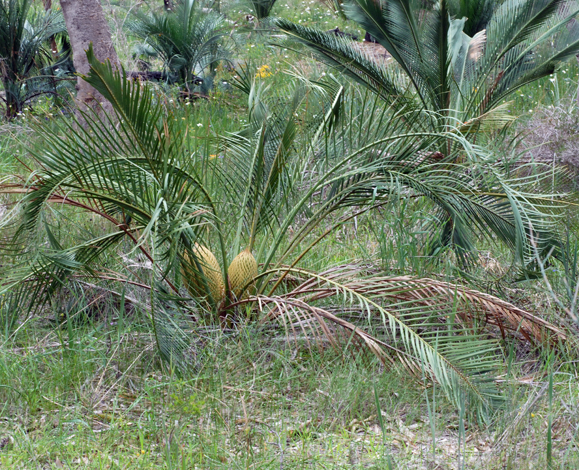 This plant is actually a Cycad not a Palm and it normally "flowers" from September until November. This was the only one with cones amongst the many plants which I found in this reserve. The cones can be eaten but not raw and early explorers who tried were poisoned.
Macrozamia riedlei can be up to 3m tall and grows from around Perth southwards into the south west corner of Western Australia.
Wireless Hill Park, Near Perth, Western Australia 24th August 2007
Added on 14th December 2007, updated 11th December 2010, updated december 12th 2016