Medicago lupulina Black Medick CC DD N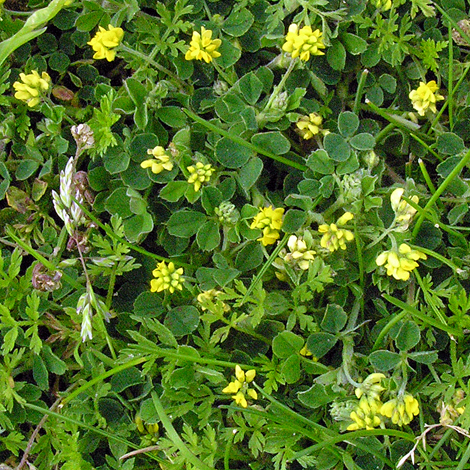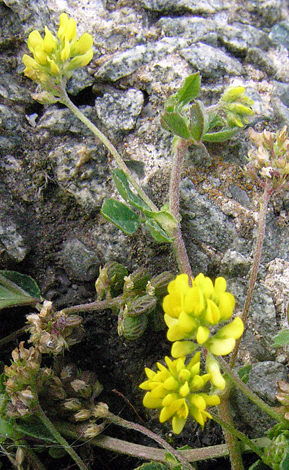 There are quite a few similar looking members of the clover family which have small yellow flowers but this one has two distinctive characteristics for identification. When ripe the fruits are small clusters of black seeds and the leaves have a tiny spike at the tip. You just about see the tiny spike in the left hand photo.
M. lupulina is very common throughout most England, Wales and Ireland but records are quite scarce in the far north of Scotland.
Great Orme, North Wales 27th May 2006
Added on December 16th 2004, updated 21st December 2010