Medicago sativa nothossp varia Sand Lucerne RR DD N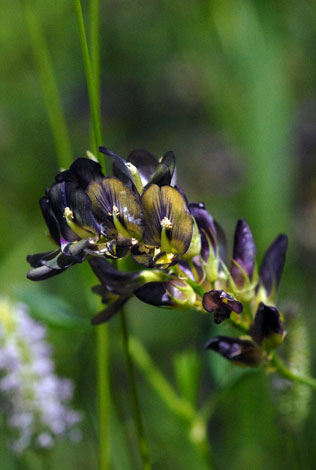 Even amongst the few plants we saw at this site there were many different colours of flowers between dark blue and pure yellow even on the same plant. This plant is obviously of hybrid origin but exists in some parts of the country independently of parents so, according to Stace, deserves its sub species status.
The term nothospecies introduced in New Flora of the British Isles by Clive Stace in Edition 3 (2010) is used for plants like this which are of hybrid origin.
The records for this plant are predominantly eastern in England but there are a few site in north and south Wales, southern Scotland and eastern Ireland.
Ham River lands, near River Thames Teddington, 7th July 2007
Added on 4th February 2008, updated 21st December 2010, updated 12th December 2016