Melaleuca huegelii Chenille Honey Myrtle Endemic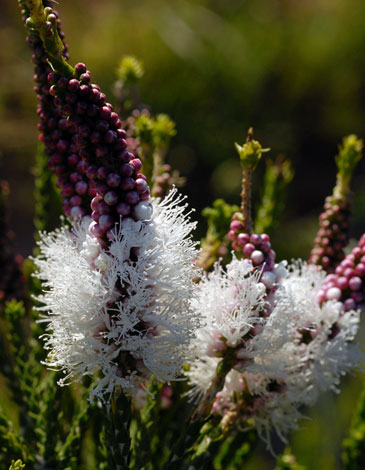 Chenille (French for caterpillar) fabric is short lengths of yarn attached to a core thread and this plant is presumably named because the flowers are similar to a Chenille fabricated material. The columns of dense flowers attract both insects and birds making it an popular garden plant.
M. huegelii is unaffected by salt spray and so colonises coastal scrub which is where this shrub was found.
Roadside verge of sealed road to Pinnacles nr Cervantes, Australia 10th September 2007
Added on 25th October 2007, updated 21st December 2010, updated 3rd November 2016