Melica uniflora Wood Melick C DD N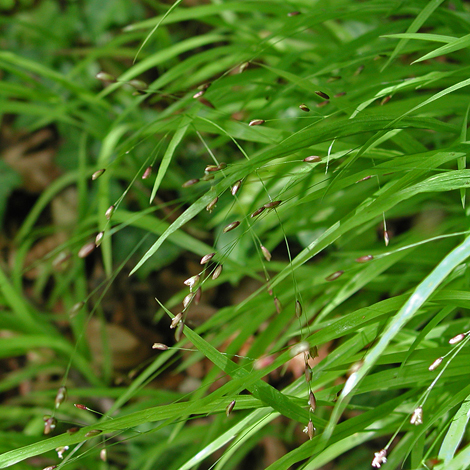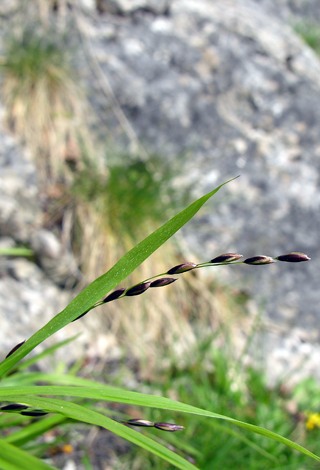 This is commoner of the two Melicks. M. uniflora will grow in very large patches usually in shady areas but I rarely see M nutans (Mountain Melick) in the same profusion. While M. nutans has a single stem of flowers, M. uniflora usually has a few branches and has a much more chaotic look about it. M. nutans seems to prefer limestone areas while M. uniflora is as happy with neutral soils.
M. uniflora is common throughout England, Wales and northern Ireland but records become fewer as you travel northwards from the Scottish industrial belt. M. uniflora is dotted here and there in southern Ireland.
Shady Bank Near Maeshafn, North Wales 18th May 2004
Added on December 19th 2004, updated 21st December 2010