Moneses uniflora One-flowered Wintergreen RRR DD N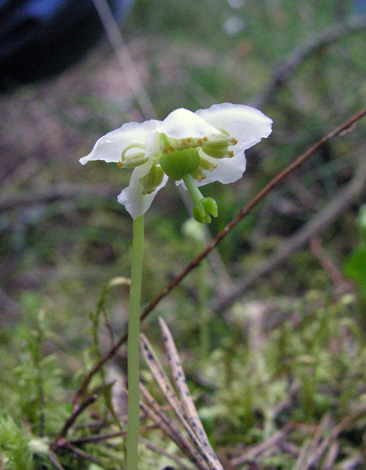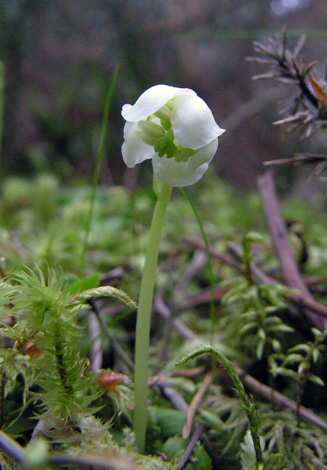 We expected to find Linnaea borealis (Twinflower) in flower as this is usually the earliest of the three special flowers to be found in these woods. The Twinflower seemed to have spread and there was lots of it in tight bud but none in flower. We did find just two plants of Moneses uniflora in flower which surprised us as this is usually a late summer flower. It occurs in dry hollows in the pine woods and always has a nodding head and quite a fragrance too.
M. uniflora is confined to a small are of north eastern Scotland centred on Inverness. It does not grow in Wales, England or Ireland.
Balblair Woods near Golspie, Sutherland, Scotland 7th June 2006
Added on 13th June 2006, updated 4th January 2011, updated 4th June 2013