Myosotis ramosissima Early Forget-me-not CC DD N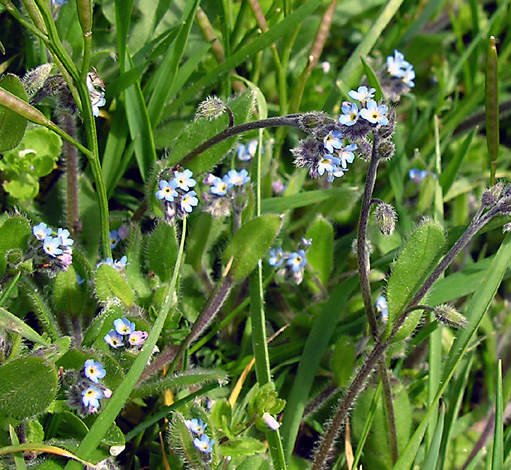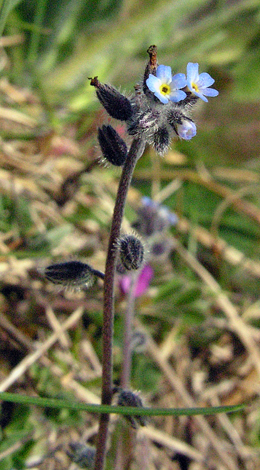 This is a small flowered forget-me-not which can show as early as February in a good year. The flowers are not more than a few millimetres across as you can tell by the size of the blades of grass in the photo. The plant is quite hairy.
M. ramosissima is found throughout much of southern and central England and coastal Wales. In Scotland it is common on the eastern coasts but very rare in the west. In Ireland it is surprisingly uncommon with only a few sites mostly in the east coastal regions.
LHS: Deganwy hills, North Wales 5th April 2005 RHS: Sefton Coast 28th April 2006
Added on 7th April 2005, updated 5th January 2011