Nymphaea alba ssp alba White Water-lily C DD N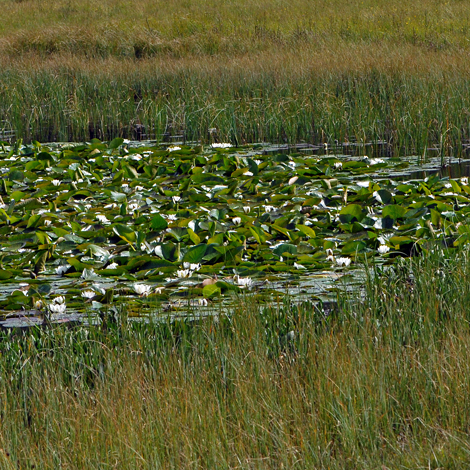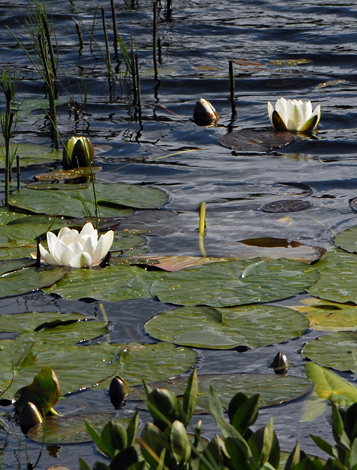 This native water plant can be hard to identify with certainty because many of the waterways and ponds on which it is found are populated by similar looking hybrids of N. alba. In this case the unpsoilt countryside of highland Scotland yielded many natural native species of which this was one. In the fra north of Scotland the smaller ssp occidentalis is also found but these larger more open blooms were ssp alba.
N. alba is evenly distributed throughout the British isles and Ireland.
Lochan Ovie, south of Newtonmore, Scotland 26th July 2009
Added on March 6th 2007, updated 14th January 2011, updated February 13th 2011, upadted 25th December 2013