Odontites vernus Red Bartsia CC DD N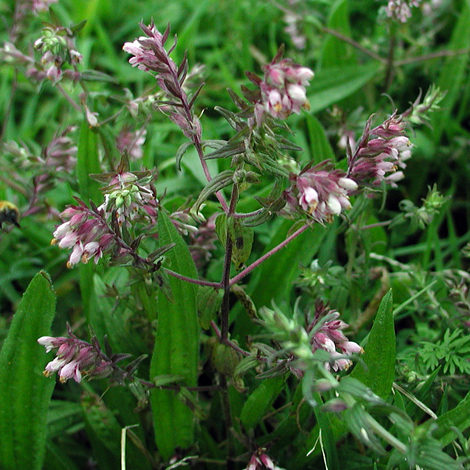 There are three sub species of Odontites vernus: ssp vernus, ssp serotinus and the rare ssp littoralis but they are tricky to distinguish. A member of the Orobanchacaea family, this is partially parasitic plant on grasses similar to Rhinanthus minor (Yellow Rattle).
O. vernus is found throughout the British Isles including the Hebridean islands.
LHS: Newborough Warren, Anglesey 23rd August 2001 RHS: Near Ruthven barracks, Scotland 26th July 2009
Added on November 24th 2004, amended January 30th 2005, updated 18th January 2011, updated 29th May 2012