Ophioglossum lusitanicum Least Adder's-tongue RRR DD N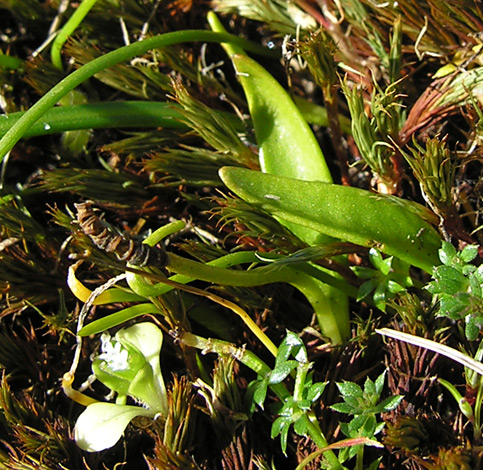 This plant produces its fertile blade in the Autumn and October is supposed to be the best month to see it. By April therefore there are only leaves, which are a maximum of 2 cm long but often less than that. We found this plant with a dried up remains of a fertile blade. The plant always grows in mossy patches near the sea and on this expedition we found a site with one or two plants unknown previously to our local botanist friends.
O. lusitanicum is only found on the Channel Islands.
Fort Homme, Guernsey 16th April 2005
Added on 17th April 2005, updated 20th January 2011