Ornithopus perpusillus Bird's-foot C DD N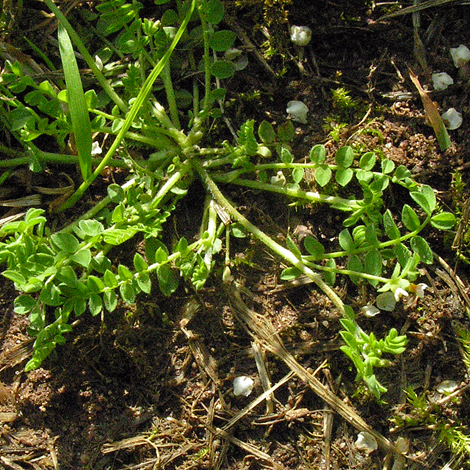 I first found this plant locally many years ago when looking at a smallish plant in the roadside verge. There in the short grass was this incredibly small flower. I stood up and couldn't see it at all. It is said to be quite common but most people, even botanists, will miss it unless they get on hands and knees.
Although common in England and Wales, records for O. perpusillus become fewer as you go north and west. In the highlands, northern Scotland and most of Ireland there isn't much to be found.
LHS: Alvanley Verge, Cheshire 24th May 2006 RHS: Fort Doyle, Guernsey 20th June 2004
Added on September 28th 2004, amended on January 30th 2005, updated 23rd January 2011