Orobanche hederae Ivy Broomrape R D N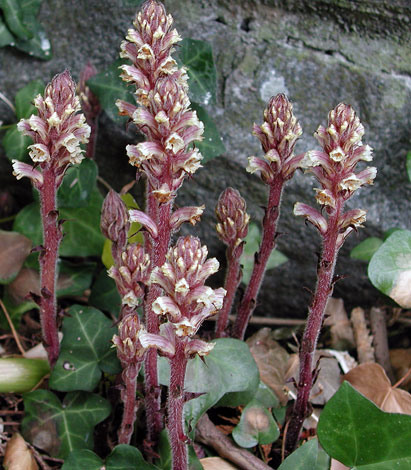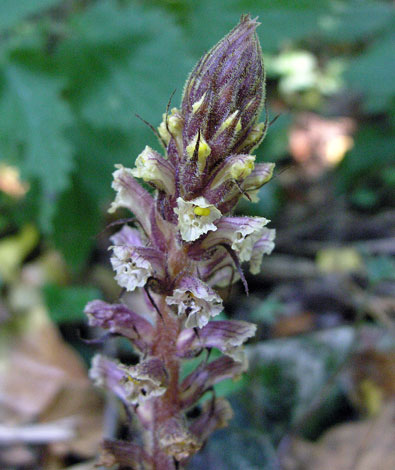 This maybe rare on the mainland but you see it everywhere in Guernsey. It is in walls, roadside verges, waste ground and this excellent group was in the shelter of a wall on a green lane. It had resisted the drought better than most. You can even see the Ivy on which it is a root parasite - hence no need for chlorophyll.
According to Alan Silverside most of the O. hederae in the UK is parasitic on Hedera hibernica. The close-up shows the yellow stigma which is another useful diagnostic although those on from Guernsey were more orange coloured.
O. hederae does occur inland but a great deal of it is to be found near the coast of southern England. It is also found around the coasts of Wales and is plentiful in southern Ireland both inland and on the coast. However it is rarely found in Scotland.
LHS: Lane near German cemetery, Guernsey 22nd June 2004 RHS: Mile End cemetery 1st July 2006
Amended on January 30th 2005, further additions on 14th November 2007, updated 23rd January 2011, updated May 29th 2012