Oxytropis halleri Purple Oxytropis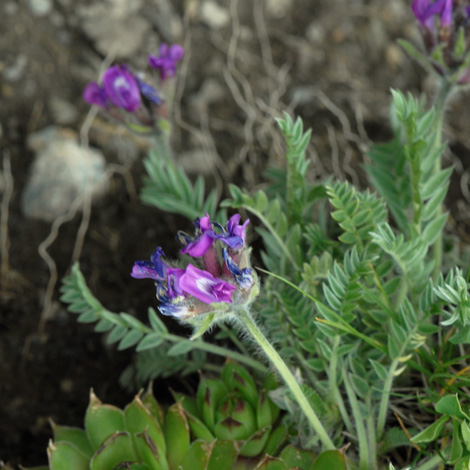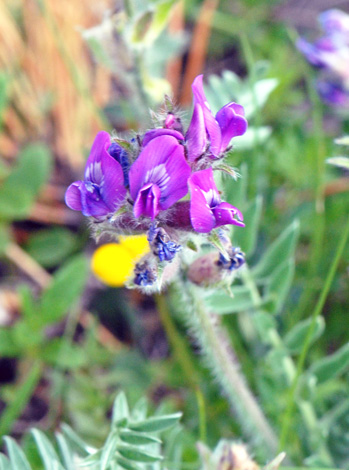 Covered in silky hairs this alpine plant is unsurprisingly also known as Silky Milk-vetch. As well as being found at sea level in northern Scotland, on the continent it is found in limestone hills and mountains at heights of 9,500 feet. Astragalus species look similar but the keel (inside the wings) of the pea-shaped flower end a little point in Oxytropis.
Oxytropis halleri is found in the Pyrenees, the Alps and the mountains of Scandinavia.
Sorteny National Park, Andorra 21st June 2012
Added on 21st September 2013