Phallaris arundinacea Reed Canary-grass CCC DD N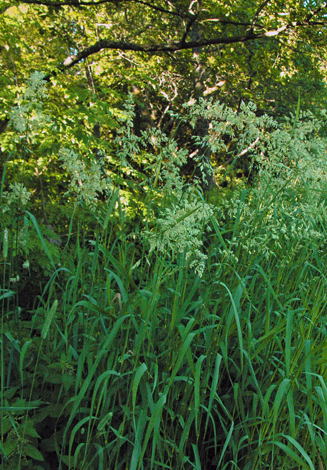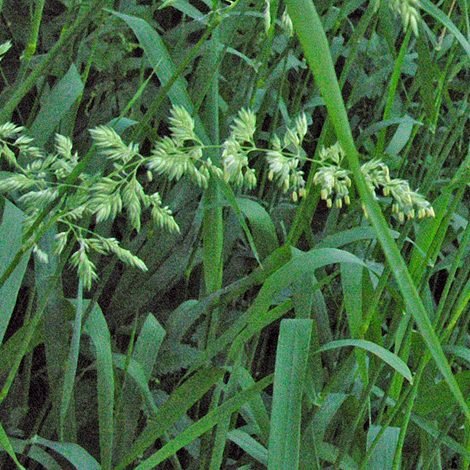 This is one of our commonest waterside grasses. It grows to over 2m and will screen the river, lake or canal completely from view. The wide bladed grass with feather flowering panicles are typical.
Apart from a few places in the high montains of Scotland P. aruninacea is found throughout the British Isles.
Waterside, Callander 11th July 2005
Added on November 11th 2005, updated 16th March 2011