Pinguicula lusitanica Pale Butterwort CC DDD N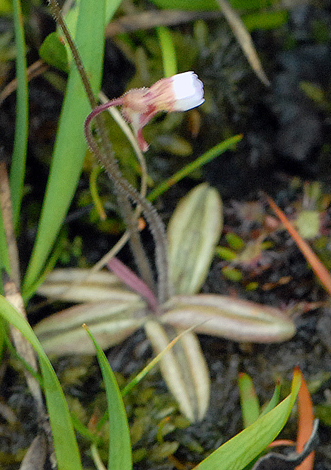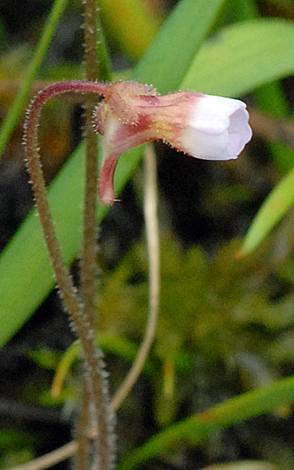 This is a much harder plant to find than Pinguicula vulgaris (Common Butterwort) and so far I have only encountered it in rather tteacherous boggy areas. Pinguicula lusitanica (Pale Butterwort) is also insectivorous but a much smaller plant than P. vulgaris with glandular hairs on the calyx and much smaller pink rather than blue flowers.
This plant loves the west - of Ireland, of Cornwall and of Northern scotland where it is plentiful. There is virtually none to be found in the east.
Near Godlingston Heath, Dorset, 5th Sept 2010 RHS: Coast near Achmelvic, Assynt, Scotland 18th June 2006
Added on 2nd February 2007, updated 21st June 2011, updated 23rd August 2018