Pittosporum bicolor Cheesewood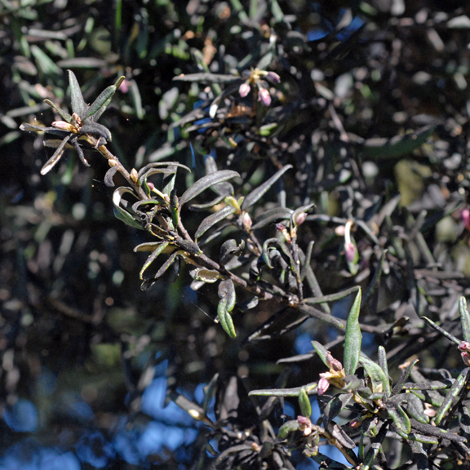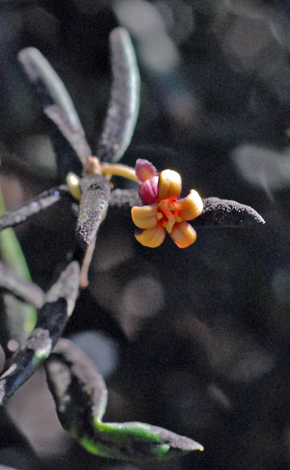 Pittosporum species are native all over Australia but this one is most often found in New South Wales and Tasmania. It grows in the hills within temperate rain forest on the mainland but in Tasmania we found it at sea level on an island in the middle of the Gordon River. The species name bicolor refers to the leaves which are slivery underneath. The English name Cheesewood refers to the texture of the wood when freshly cut.
A little further upstream the Gordon river flows through a vast temperate rain forest made impenetrable with close growing vertical and Horizontal vegetation. This was one of the reasons that this Island (Sarah's Island) was chosen as a penal colony for convicts who had escaped from other penal settlements. If you ever managed to escape across the treacherous waters there was no getting away across country.
Sarah's Island, near Strahan, Gordon River, Tasmania 30th August 2007
Added on 10th October 2011