Poa Annua Annual Meadow-grass CCC D N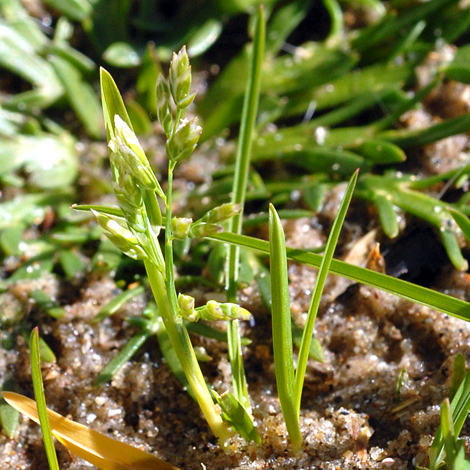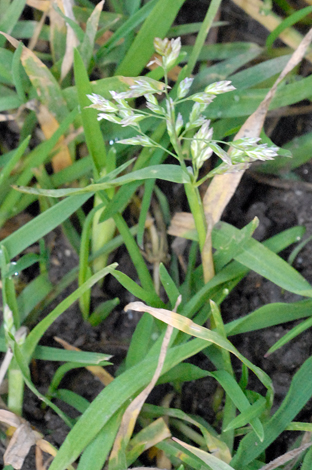 Annuals of course must produce plenty of viable seed if the species is to survive and this grass is no exception. The result is that so much seed finds its way into your rich garden soil that it is the garden weed grass you can never get rid of. It isn't fussy either, it will grow in rich soil, poor soil, cracks in pavements, waste ground stony ground and even at some altitude.
Poa annua can behave as a perennial, layering itself through the rooting of stems which lie flat to the ground. Like most plants we call weeds, it abundant throughout the British Isles, tough and impossible to get rid of.
LHS: Llandudno, North Wales 4th March 2009 RHS: Helsby, Cheshire 7th March 2007
Added on November 9th 2004, amended on January 31st 2005, updated 16th July 2011