Poa infirma Early Meadow-grass RR DD N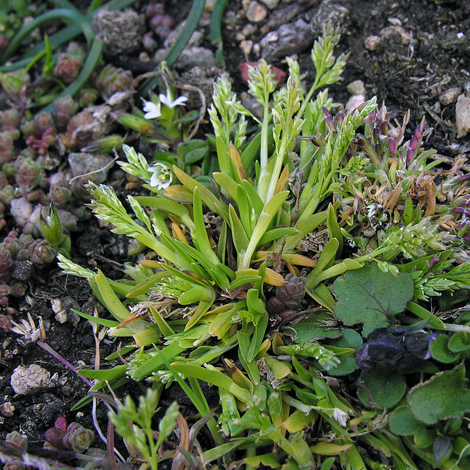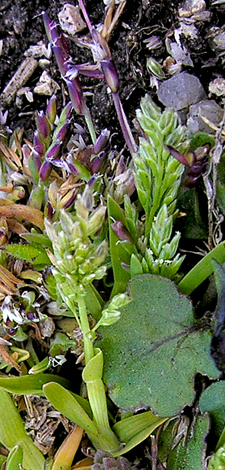 There was plenty of this little grass around both on the cliffs and on the common but it was annoyingly mixed with Poa annua (Annual Meadow-grass) and the much more distinctive and rare Mibora minima (Early Sand-grass) as in the photos above. As its name suggests this grass flowers very early and quite and on many of the plants the flower heads had emptied themselves of seed.
P. infirma is predominantly an English southern coastal plant only found in good quantities in a few places including the Scillies and the Channel islands. It has been recorded from a few sites in Ireland but is unknown in middle and northern England and in Scotland.
Pleinmont Cliffs, Guernsey April 16th 2005
Added on April 19th 2005, updated 16th July 2011