Potamogeton coloratus Fen Pondweed R DD N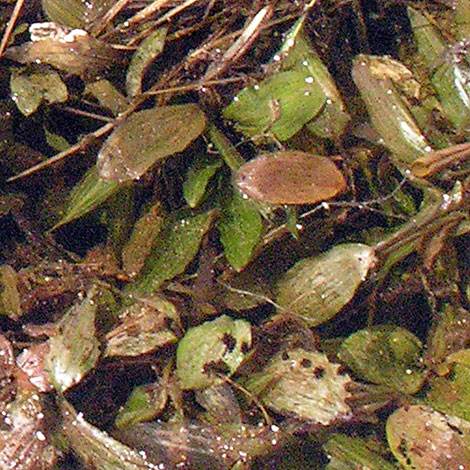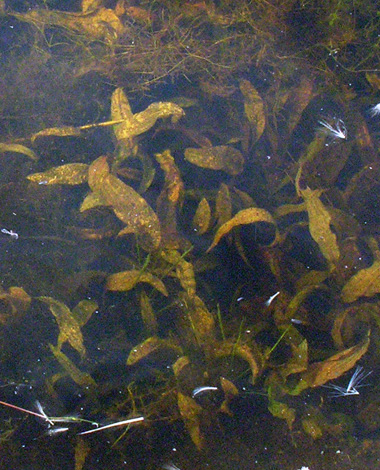 The ovate leaves at the surface look a bit like the very common P. natans (Broad-leaved Pondweed) to me anyway. However the submerged leaves are a different shape being longer and narrower more like P. polygonifolius (Bog Pondweed) - which doesn't help if you don't know what that looks like. The problem with these pondweeds and many water plants is that you often can't get very close or have to set up a camera with a good zoom lens on a tripod to get a decent photo. These plants were past their best anyway but are a native rarity nonetheless.
Potamogeton coloratus is dotted here and there around the mainland of Great Britain except for two concentrations in east Anglia and around the Severn estuary. There is only a little in Wales and Scotland but it is fairly common in central Ireland.
Avon Wildlife Trust Reserve near Bristol, 9th September 2006
Added on 4th February 2007, updated 20th July 2011, updated 9th Oct 2019