Prunus laurocerasus Cherry Laurel I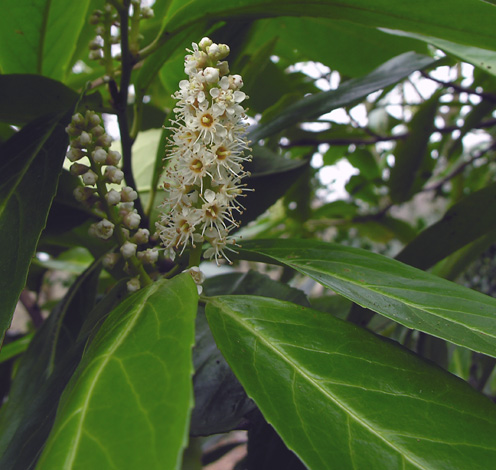 This shrub flowers quite early in spring and with its shinny green leaves and upright "candles" of flowers can't easily be mistaken for anything else. It is a garden escape and was once widely planted in gardens and parks but it does successfully naturalise in shady areas.
Prunus laurocerasus is found in much of England and Wales with concentrations around areas of population Scotland. It is also fairly common in Ireland particularly towards the east.
Near Quarry, Helsby, Cheshire 28th March 2005
Added on 31st March 2005, updated July 28th 2011