Pyrola media Intermediate Wintergreen RR DD N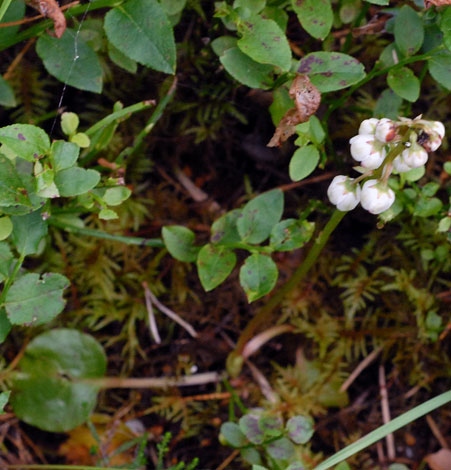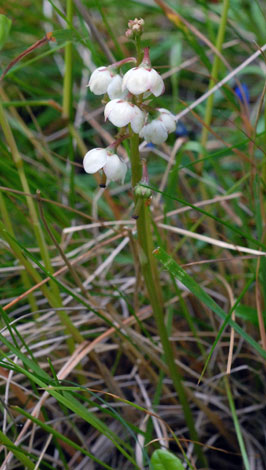 This is the wintergreen which has leaves with long petioles as can be seen from the photo on LHS. The stigma is exserted from the flower and widened just below the stigma.
There have been records in England and Wales but this is a northern Scottish plant most commonly recorded from sites between the Firth of Forth and Moray Firth. It is also found in Northern Ireland.
Whitewell near Loch Morlich, Scotland 17th July 2007
Added on 16th February 2008, updated 31st July 2011