Reseda lutea Wild Mignonette CC DD N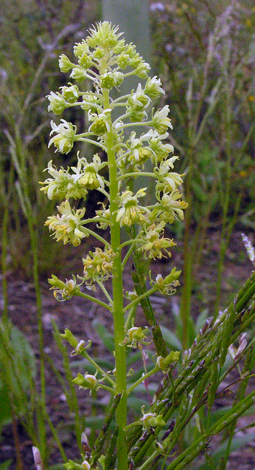 Reseda lutea looks quite similar to the introduced Reseda alba but with distinctly yellower flowers and slighlty narrower flower spikes. It is an opportunistic plant and will populate waste ground and even the central reservations of motorways.
Reseda lutea is very common in southern, central and eastern England but infrequent in Wales, Scotland and Ireland.
LHS: Breckland 18th June 2005 RHS: Northwich, Cheshire 17th June 2005
Added on November 17th 2005, updated 16th November 2011