Ribes rubrum Red Currant I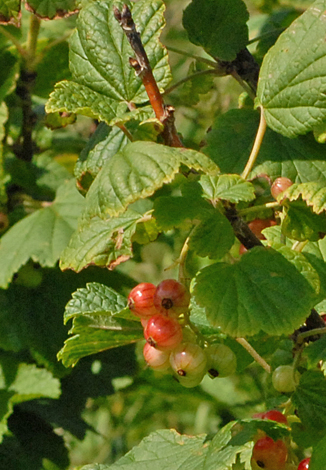 This is a flower easily missed. It flowers very early and the pendulous, small, green florets merge with the hedge and surrounding leaves. I only found this bird-sown shrub through noticing the red currants later in the season and making a note to rerun for the flowers this year.
Apart form the far north of Scotland this introduced plant is found all over the British Isles. It is far less common in Ireland.
LHS: Hedge in Cheshire lane, 2nd April 2005 RHS: Crosby Dunes, Sefton coast 27th June 2007
Added on 4th April 2005, updated 17th November 2011