Rosa micrantha Small-flowered Sweet-briar R DD N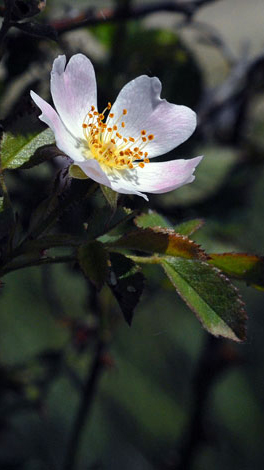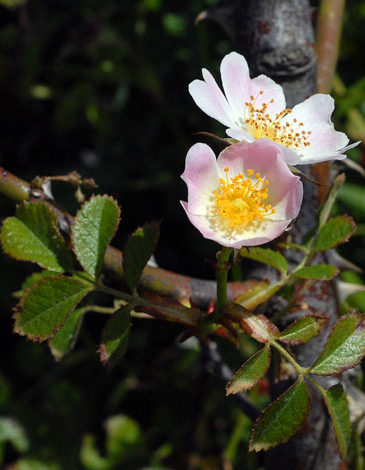 This rose has prickles with very long bases and the prickles themselves are arched. The sepals are usually reflexed. Fortunately for those of us on the Wild Flower Society meeting where this plant was found, our leader had already identified this plant from previous forays. It is most often found on calcareous soils like the type in this forest.
It is found throughout England particularly in the south, Wales in the west and Ireland in the far south but only very rarely in southern Scotland.
Friston Forest, Sussex 8th July 2007
Added on 19th February 2008, updated 20th January 2012