Rosa stylosa Short-styled Field-ros R DD N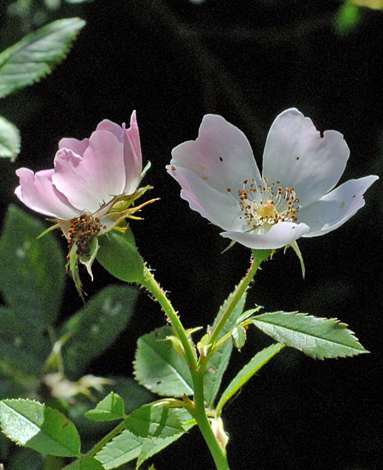 This rose has vicious deltate, hooked prickles so must be treated warily. It also has dark green sharply pointed leaflets and is found in hedgerows and in wood margins where we found this one.
Rosa stylosa is found in southern England where it can be quite common but hardly at all in the midlands and very rarely in northern England. It is absent form Scotland but is found in southern Ireland.
Friston Forest, Sussex 8th July 2007
Added on 20th February 2008, updated 20th January 2012