Rumex cristatus Greek Dock I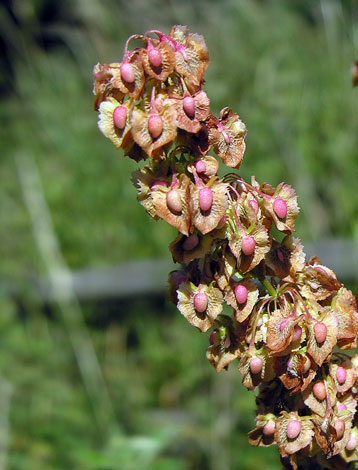 The status of this introduction for southern Europe is doubtful according to Stace. It might not be a separate species but a sub species of Rumex patientia (Patience Dock). For the time being though it is on the B.S.B.I. list so it can be included on the site. Fully grown it is over 1 m tall and so isn't easily missed.
It grows mostly around the London area and there is also a good patch at Weston Super Mare but none elsewhere in the British Isles.
Mudchute Park, Dockland, 1st July 2006
Added on 3rd March 2007, updated 23rd January 2012, updated 20th Sept 2013