Salix arbuscula Mountain Willow RR DD N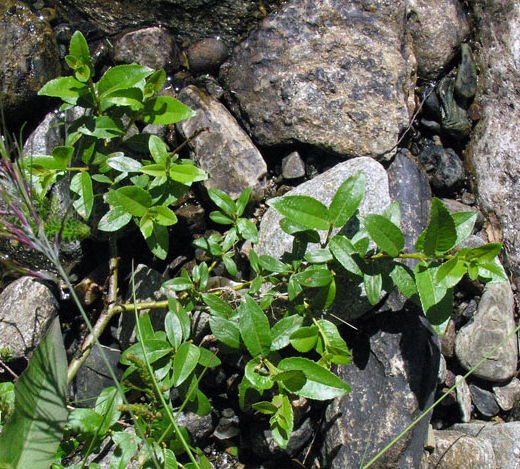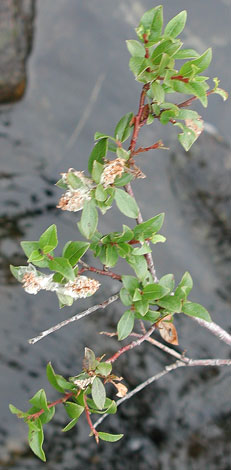 Although it is known as the Mountain Willow, this plant grows at lower altitude than either Salix herbacea (Dwarf Willow) or Salix reticulata (Net-leaved Willow). This one grows in the stream on the Nature trail. The older stems are reddish brown and the shrub itself doesn't get much more than 1 m tall. The grass growing on the left of the shrub is Festuca vivipara (Viviparous Fescue) a common plant at this height.
Salix arbuscula is found in the hills of Mid Perthshire such as the Breadalbanes where Ben Lawers is situated. It does not occur in England, Wales, or Ireland.
Ben Lawers nature Trail 11th July 2005
Added on 28th September 2005, updated 26th January 2012