Saxifraga aizoides Yellow Saxifrage C DD N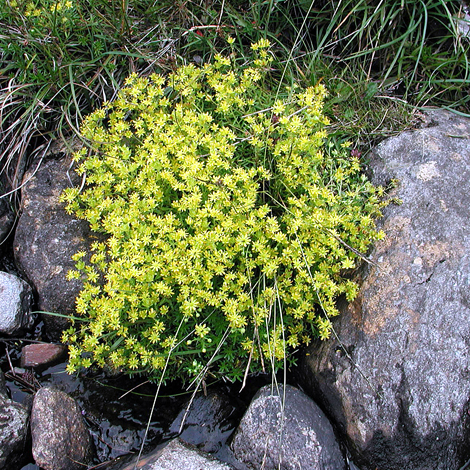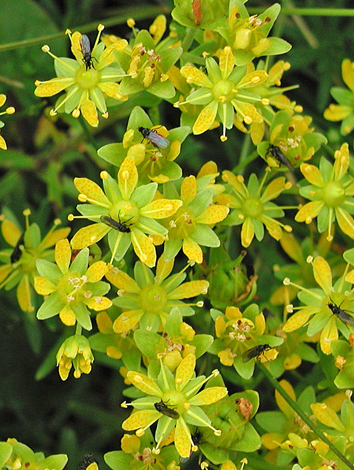 Although this is often a mountain plant and found in the highest rocks of some Munros, it is also one of those which is seen at lower and lower altitudes as you go further north. At Durness on the far north west coast of Scotland it is found at sea-level, on Ben Lawers it is on the Nature Trail, in the English Lake District it is found half way up the mountain gills. If you travel by car north to Inverness from Perth look out for huge cascades of this plant
on wet rocks the eastern side of the road as the A9 climbs higher.
Apart from one odd (incorrect??) looking record in southern England, Saxifraga aizoides is only found in the fells of the Lake District, nearby northern Pennines and in Scotland. It does not occur in the rest of England or in Wales and in Ireland there are a few records in the north west.
Ben Lawers Nature Trail, Scotland 1st August 2004
Added on September 21st 2004, amended on February 3rd 2005, updated 29th January 2012