Saxifraga x polita False Londonpride RR DD N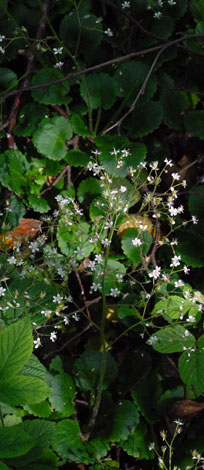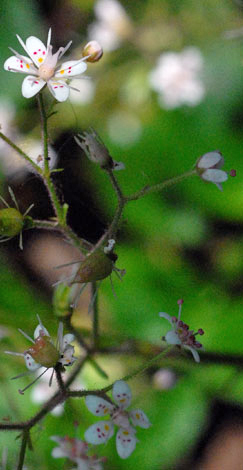 This is a hybrid between Saxifraga spathularis (St Patrick's-cabbage) and Saxifraga Hirsuta (Kidney Saxifrage). It is both a native and perhaps more likely in this habitat, a garden escape. It has characteristics between the two parents as you would expect but is fertile and is commoner than S. hirsuta in south west Ireland where both are found.
This is common in the southwest corner of Ireland (Ring of Kerry area) but very rare elsewhere and in England the highest concentration of record is in the north west where this one was found. It is otherwise rare in England with some outposts in Scotland but hardly any in Wales.
Near Angelzarke, Horwich 6th June 2007
Added on 21st February 2008, updated 30th January 2012