Schoenia cassiniana Schoenia or Pink Everlasting Endemic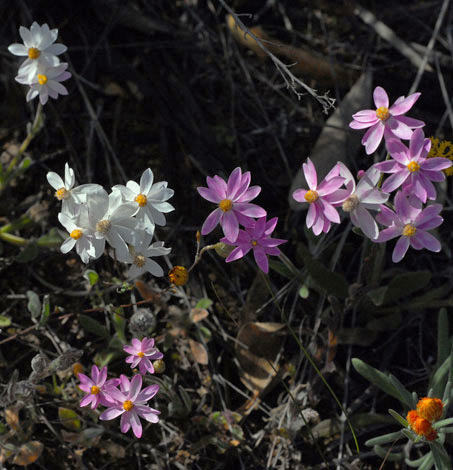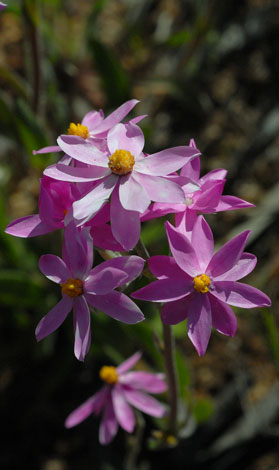 These annuals are often referred as everlasting flowers when, like many of their type, they are really Spring ephemerals. They burst onto the scene in millions but in only a few months there will be no trace they were ever there. In some years when the rainfall has been inadequate hardly any appear in other years like this one you simply can't walk amongst them without treading on some.
At this site there were acres of flowers with deep yellow Waitzia acuminata (Orange Immortelle) providing contrast. I had heard of bus tours to see such sights and when you actually get there you can understand why - this is one of the wonders of the wildflower world. In the UK we do have something a little similar in acres and acres of bluebells which are also fragrant but there are many different species of "everlasting" in Western Australia.
| | |
| --- | --- |
| | |
| Schoenia cassiniana Schoenia or Pink Everlasting | Schoenia cassiniana Schoenia or Pink Everlasting habitat |
W.A. Wildflower Society Tour Talgomine Reserve, Wheat belt, Western Australia 13th September 2007
Added on 16th December 2007, amended 22nd Feb 2008, updated 31st January 2012