Sorbus hibernica Irish Whitebeam RR DDD N Irish Endemic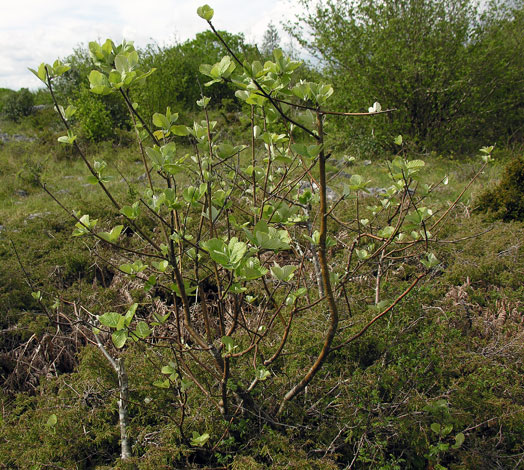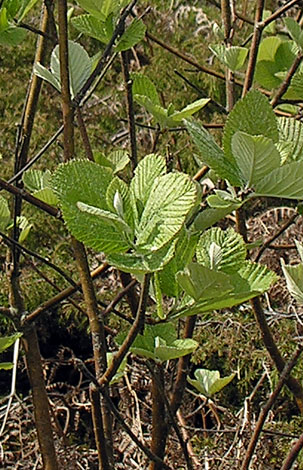 This immature tree was obviously a Sorbus species but I have recently found out that the large tree which our instructions had indicated was S. hibernica was actually a more common Whitebeam Sorbus aria. The plant now shown was immature but the underside of the leaves is much less felted and more green in colour than the S. aria tree plus the leaves have the sharp needle like teeth clearly visible in the close photo.
Sorbus hibernica is found throughout Ireland but only one possible site exists elsewhere in the British Isles on the Welsh coast.
Scrub on limestone pavement near Garrylands Wood, County Clare, Ireland 21st May 2005
Added on May 26th 2005, corrected January 27th 2008, updated 10th February 2012