Spergula arvensis Corn Spurrey CCC DD N?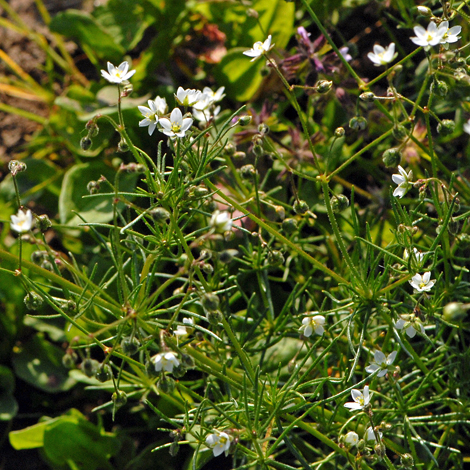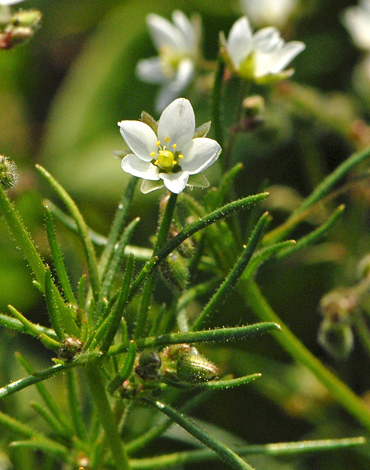 Not many common weeds are described as calcifuges but Corn Spurrey is one. On our acid sandy soil it flourishes in the local allotments and this year there are square metres of white flowers are to be seen in the newly sown cereal fields. Although there are many small white Spring flowers, this one has distinctive thread like leaves and unlike the prostrate Spegula genus, can reach 20 cm in height.
Spergula arvensis may be described as a calcifuge but it occurs all over the British Isles even in the outer islands of Shetland and St. Kilda. In spite of this distribution more typical of a native, it is possibly an introduced species according to Stace in Edition 3 of New Flora of the British Isles.
Helsby field, Cheshire 19th September 2009
Added on 3rd May 2005, updated 10th February 2012