Symphytum grandiflorum Creeping Comfrey I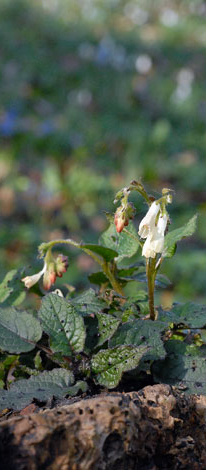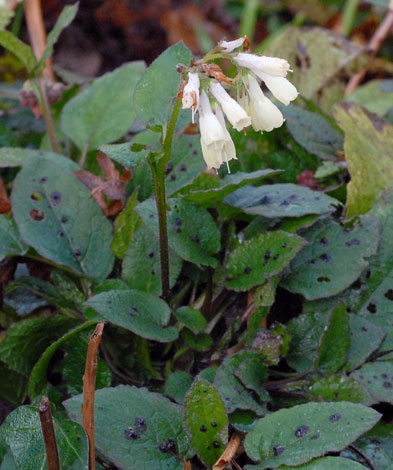 There is nothing remotely "grandiflorum" about this small and very early flowering introduction from the Caucasus. It is commonly grown in gardens and creeps out into the countryside. This one was naturalised nicely, perched on top of a decaying tree stump. Like many of the Symphytum genus (e.g. S. tuberosum or S. orientale) with pale flowers, the individual florets often start to decay at the edges before being fully open so it's quite hard to find a decent looking flowering plant.
It has escaped into the countryside of much of southern England and Wales but records quickly diminish as you go north. There is little in Scotland or Ireland.
Warley Place 12th February 2008
Added on 1st March 2008, updated 12th February 2012