Tamus communis Black Bryony C DD N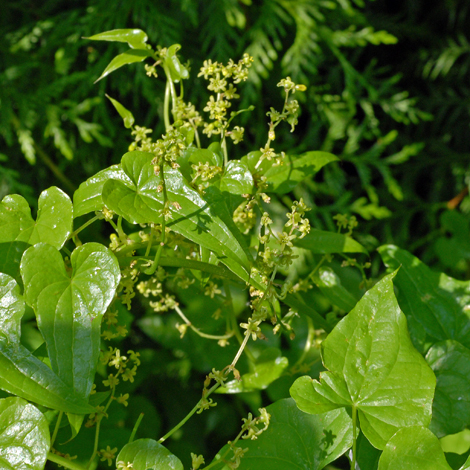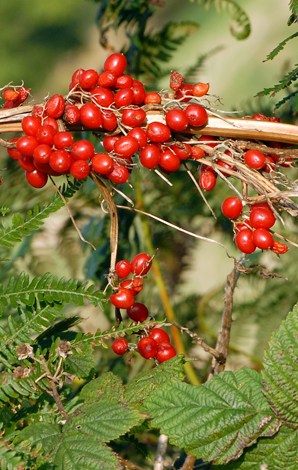 This is a spring flowering plant with small insignificant green flowers and initially bronzy green leaves. It spirals up the shrubs of the hedgerows and then in Autumn and Winter produces this wonderful crop of bright red berries.
Tamus communis is proud to be southern. It is very common throughout England and much of Wales but stops almost completely in north Lancashire and Yorkshire and hardly sets foot in Scotland even in the south. It is rare in Ireland.
LHS: Bonsai Bank, kent, 2nd June 2007 RHS: Helsby, Cheshire 18th September 2009
Added on December 7th 2004, updated 12th February 2012