Trollius europaeus Globeflower C DD N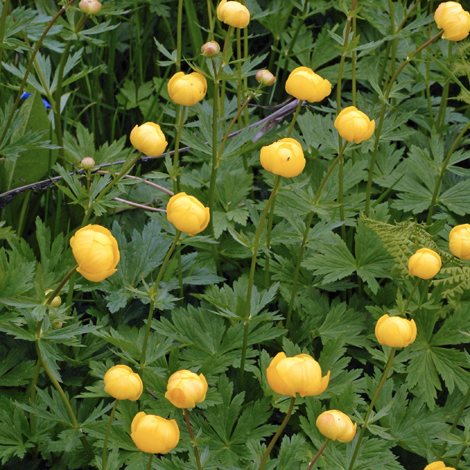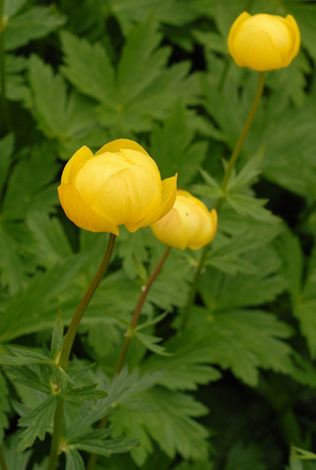 This member of the Ranunculaceae is a delight to behold when found in large numbers. It often occurs in upland regions or on mountain ledges where the sheep can't graze but it can be seen by the side of road in Scotland or on seashore cliffs too. The habitat photo below was taken when as often happens we were searching for another plant. We suddenly came across a huge patch of Trollius europaeus growing by the River. We didn't find what we were looking for but found something so much better.
Trollius europaeus does really like southern England much and is quite rare the centre and the south. It is quite common in Wales but its real home is Scotland where it can be very common particularly in the west. It does not occur much on the islands though and in Ireland it is rare only occurring in a few places near Derry.
By River Beauly, near Inverness, 17th May 2007
Added on