Vaccinium myrtillus Bilberry CC DD N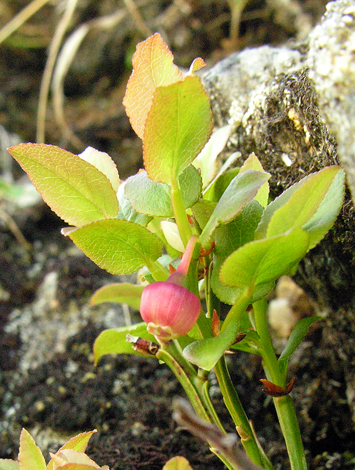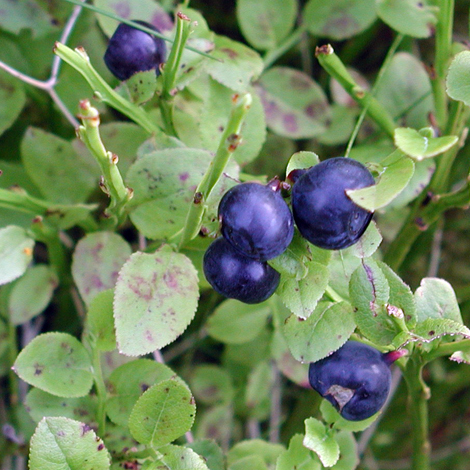 The flowers of this sub-montane plant aren't very conspicuous and are easily missed but the berries, ripening in august are as obvious as they are delicious. After our successful trip up Ben Lawers my daughter and I couldn't resist tasting a few of these fruits on the lower slopes where the sheep have been kept away and they now flourish.
Vaccinium myrtillus is common in the west and north of the British Isles but rare in the east although there is a fair bit around the London area. It is commonest in Scotland where it is found on the outer islands such as Shetland and St Kilda. It is common in Ireland.
LHS: On descent of Fraoch-bheinn, Scotland 8th June 2006
Added on 6th October 2004, amended 5th February 2005, updated 19th February 2012, updated 3rd Jan 2015