Valerianella dentata Narrow-fruited Cornsalad C DD N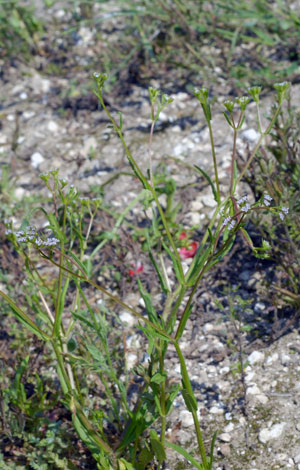 This is quite a tall Cornsalad with a wide branching habit. It is often recorded as a cornfield weed and that is exactly where we found it amongst other typical cornfield plants like Papaver hybridum (Rough Poppy).
It can be found frequently in southern England but records get fewer in the west and north. It is rarely recorded in Scotland and is dotted around in Wales and Ireland.
Edge of field, Ranscombe farm, Kent 3rd June 2007
Added on 1oth June 2008, updated 19th February 2012