Veronica austriaca ssp teucrium Large Speedwell I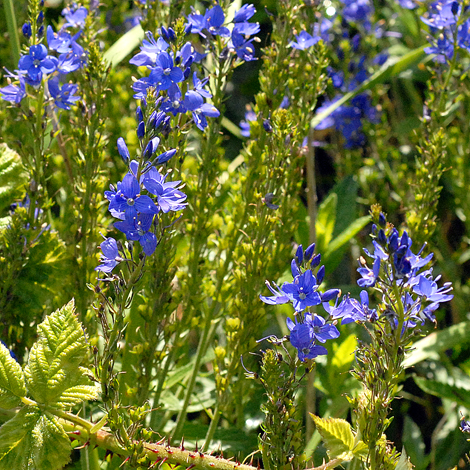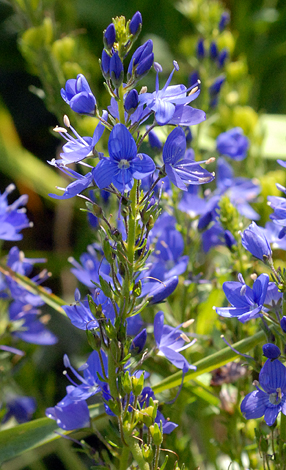 This patch has been naturalised in the dunes for over 20 years and even at this time of year when well past its best gives a superb show of bright blue flowers on plants over 1 m tall. It is a European introduction which escapes from gardens into areas like this.
As a garden escape it is dotted about in the countryside of England with the largest concentration in the north west where this one was discovered.
Crosby Dunes, Sefton Coast 27th June 2007
Added on 27th June 2007, updated 2oth February 2012