Veronica fruticans Rock Speedwell RR DDD N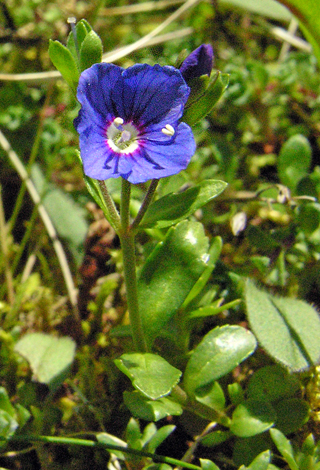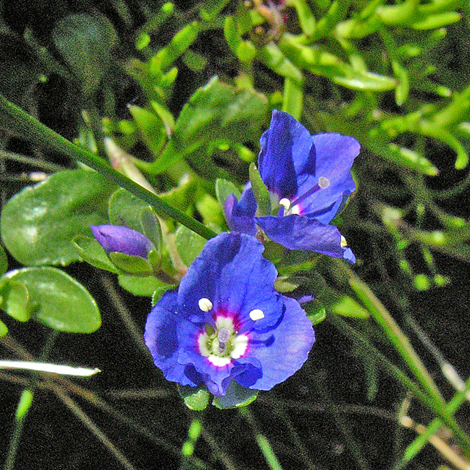 Our many jaunts up to the Ben Lawers Corrie (12 for me to date) have led us to believe that the ideal date is July 13th and this plant strongly influences that choice. It flowers usually a little earlier than the other Ben Lawers specialties and certainly finishes flowering before the end of July. You need to find a date which allows you to see the best of the rarities but which will allow you to see this, arguably the most beautiful of the Speedwells in full flower.
We counted more than twelve plants in flower on this very hot, cloudless day.
Veronica fruticans is a high mountain plant found only in the highlands of central Scotland in the British Isles.
Ben Lawers Corrie, 11th July 2005
Added on July 12th 2005, updated on April 23rd 2006, updated 20th February 2012, upadted 5th June 2016