Verticordia picta Painted Featherflower Endemic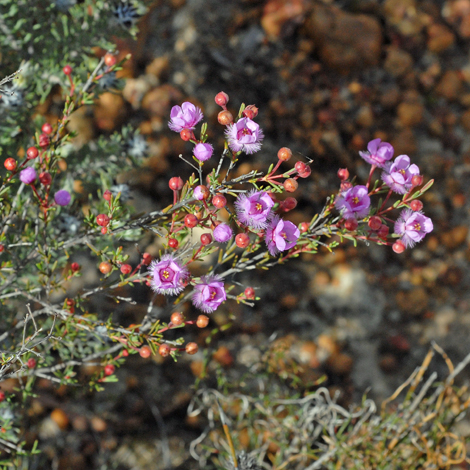 This was one of the first flowers we saw at this reserve and represented well the wonderful variety of species to be found there. We spent an hour or two wandering in the bush treasure hunting with only the rather persistent wind spoiling the photographic opportunities provided by this superb nature reserve.
Verticordia picta is quite a common shrub in the Wheat Belt and can be found anywhere in a fairly wide band stretching from around the Kilbarri area inland and south west down to Esperance.
W. A. Wildflower Society Tour: Quairading Bush Reserve 12th September 2007
Added on 8th December 2007, updated 22nd February 2012, upadted 30th August 2017