Xylomelum angustifolium Sandplain Woody Pear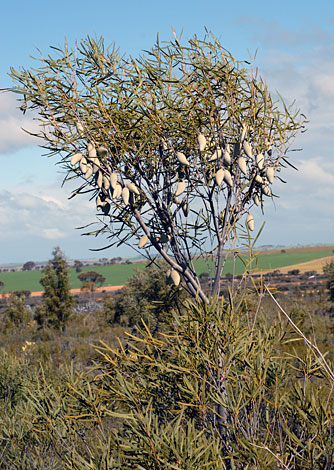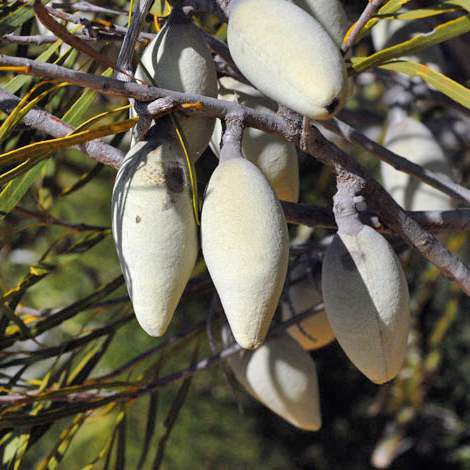 There were a few example of this tree at the side of the main footpath through the reserve and its obvious fruits suggest it might be some kind of pear tree. It is in fact a member of the Proteaceae family along with Banksia, Hakea, Grevillea and other exotic looking plants. It is a summer flowering tree with white racemes producing these woody fruit which open readily after being exposed to bush fire.
Xylomelum angustifolium is found in a rather narrow band stretching across the Wheat Belt between north of Kalbarri to about the Stirling range but not extending to the coast between Esperance and Albany.
W.A. WFS tour Quairading Bush reserve, Nr Merredin, Western Australia 12th September 2007
Added on 28th October 2007, updated 25th February 2012, updated 20th January 2012, updated 29th May 2013