Lycaena tityrus Sooty Copper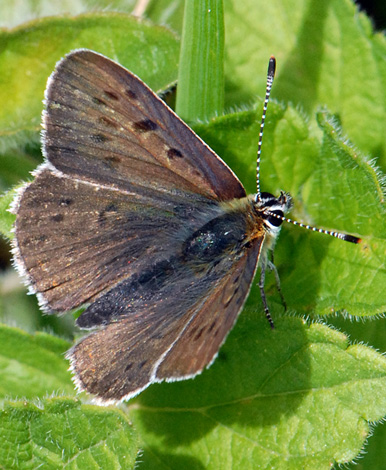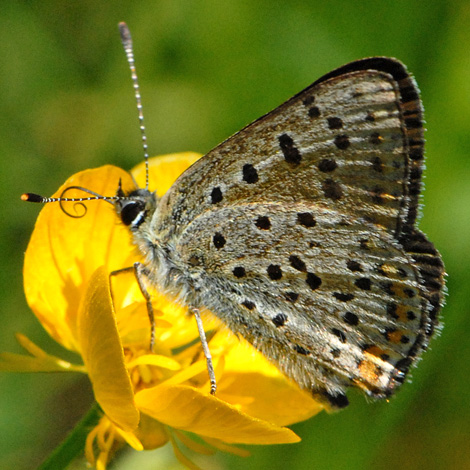 There were many brownish Skipper species seen on this trip and anything with markings like this was assumed to be a Skipper awaiting identification. More careful examination of the photos showed that we had seen the Sooty Copper without realising it on at least two sites many miles apart.
The larval food plants are Rumex species including R. actosa (Sorell) and R. acetosella (Sheep's Sorell) but the adults were often seen on various yellow flowering species when feeding.
LHS: Ossue valley, French Pyrenees, 10th June 2009 RHS: Hills nr Gèdre, Pyrenees, 13th June 2009
Added on 13th June 2010