Pyronia tithonus Gatekeeper or Hedge Brown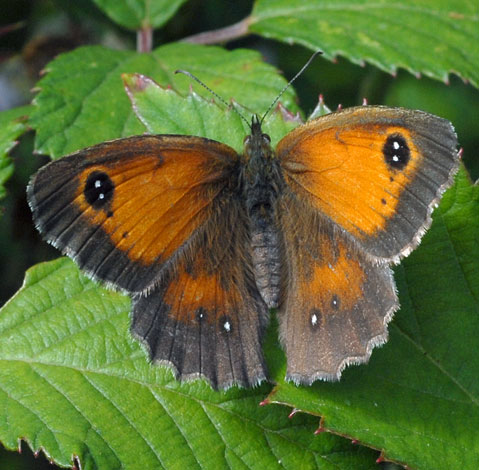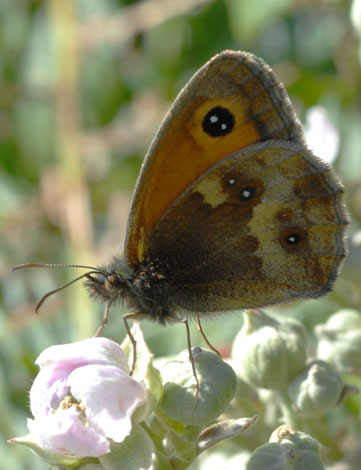 The Gatekeeper or Hedge Brown feeds on various grasses like Festuca ssp and Poa ssp but at this site it flitted amongst the flowers of the bramble and often settled on bracken or bramble leaves. It is an agressive butterfly and was often seen chasing off Red Admirals, Ringlets, Large Whites and Meadow Browns.
The female on the right seems quite interested in the bramble flowers and wherever we saw flowering brambles we found Gatekeepers and Meadow Browns.
Path from Mevagissey to Goran Haven, Cornwall 21st July 2008
Added on 27th June 2008, 28th July 2008, Nov 6th 2008, updated June 9th 2010