Spialia sertorius Red Underwing Skipper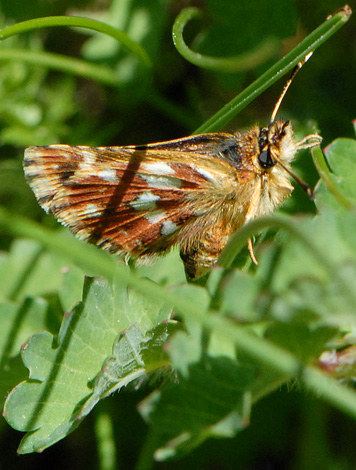 The photograph of the Red Underwing Skipper with upper wings showing was taken at a mineral lick where two or three of this species plus six or more Small Blues (Cupido minimus) congregated. This was the first time I had seen butterflies at a lick and they seem to be so engrossed with taking the salts that they totally ignored the photographer. The only problem was that it was in the dappled shade of an overhang so shadows were impossible to eliminate.
One of the main larval food plants is Poterium sanguisorba (Salad Burnet).
LHS: Pont D'Espagne, 12th June RHS: Hills near Gèdre, French Pyrenees, 2009
Added on 13th June 2010