Alyogyne huegelii Lilac Hibiscus Endemic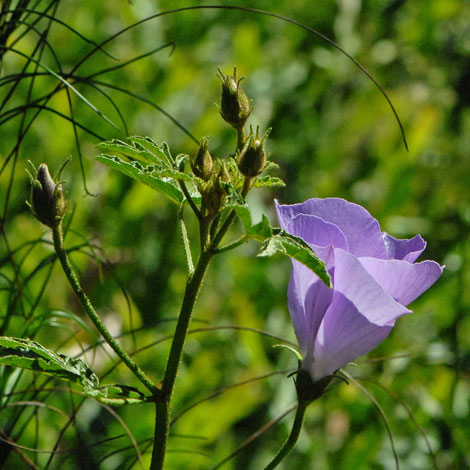 Searching the greenery near one of the car parks in this national reserve I found a very tall (it can be up to 4 metres in height), alien looking plant with mallow-like leaves. It turned out to be one of the many Alyogyne species which are actually native to Western Australia and I was right it is a member of the Malvaceae family.
Alyogyne huegelii is mostly found near the coast from Shark Bay down to the Margaret River area but not very far inland.
Lesueur National Park, Western Australia 7th September 2012
Added on 26th September 2013